I. Background
Throughout the years, the problem of Alcohol abuse has been strongly overlooked by other addiction problems such as smoking, gambling and drug abuse. Founded in 2005,T.W.G.Hs Alcohol Abuse Prevention and Treatment Service provides the first comprehensive therapy and professional treatment services for alcohol abusers around Hong Kong. Our team has strived in many areas to deal with various types of conditions regarding alcohol addiction problems.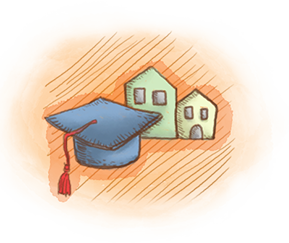 II. Aims
T.W.G.Hs Alcohol Abuse Prevention and Treatment Service aims at providing counseling and assistance to people with drinking problems with a target to assist them in order to reduce or to abstain them from alcohol abuse while assisting them in developing a healthy life style.
III. Service Activities
- Individual and group counseling for clients and their family members
- Alcohol abuse prevention education programs for schools and local communities
- Professional training for allied professionals
IV. Service target
Counseling Service:
- Hong Kong Resident, if the applicant is under 18, a written consent by a parent or legal guardian is required
- Mental and physical health stable to receive counseling service
We provide community education to the following groups:
All interested groups, teachers, social workers and parents
V. Service characteristics
Holistic alcoholic treatment:This service include comprehensive assessment, counseling, treatment and group activity .All of these components enable a holistic rehabilitation while helping the client to rebuild a healthy lifestyle.
Clinical Psychological Services: Our clinical psychologist provides professional psychological assessment and empirical based psychological interventions to clients with co-occurring psychological/ mental problems.
Multi-disciplinary Collaboration:We co-operate with Pamela Youde Nethersole Eastern  Hospital Substance Misuse Clinic, Tuen Mun Alcohol Problems Clinic and Kwai Chung Hospital Substance Abuse Assessment Clinic to provide a comprehensive assessment and treatment program for people with alcohol addiction.
VI. Related links